Heartsaver First Aid CPR HEARTSAVER CLASSES
Heartsaver First Aid CPR AED is a classroom, video-based, Instructor-led course that teaches students critical skills needed to respond to and manage a first aid, choking or sudden cardiac arrest emergency in the first few minutes until emergency medical services (EMS) arrives.
.
The classroom-based, Instructor-led BLS for Healthcare Providers Course teaches healthcare professionals the critical skills of high-quality CPR, to recognize several life-threatening emergencies, provide CPR, use an AED, and relieve choking in a safe, timely and effective manner.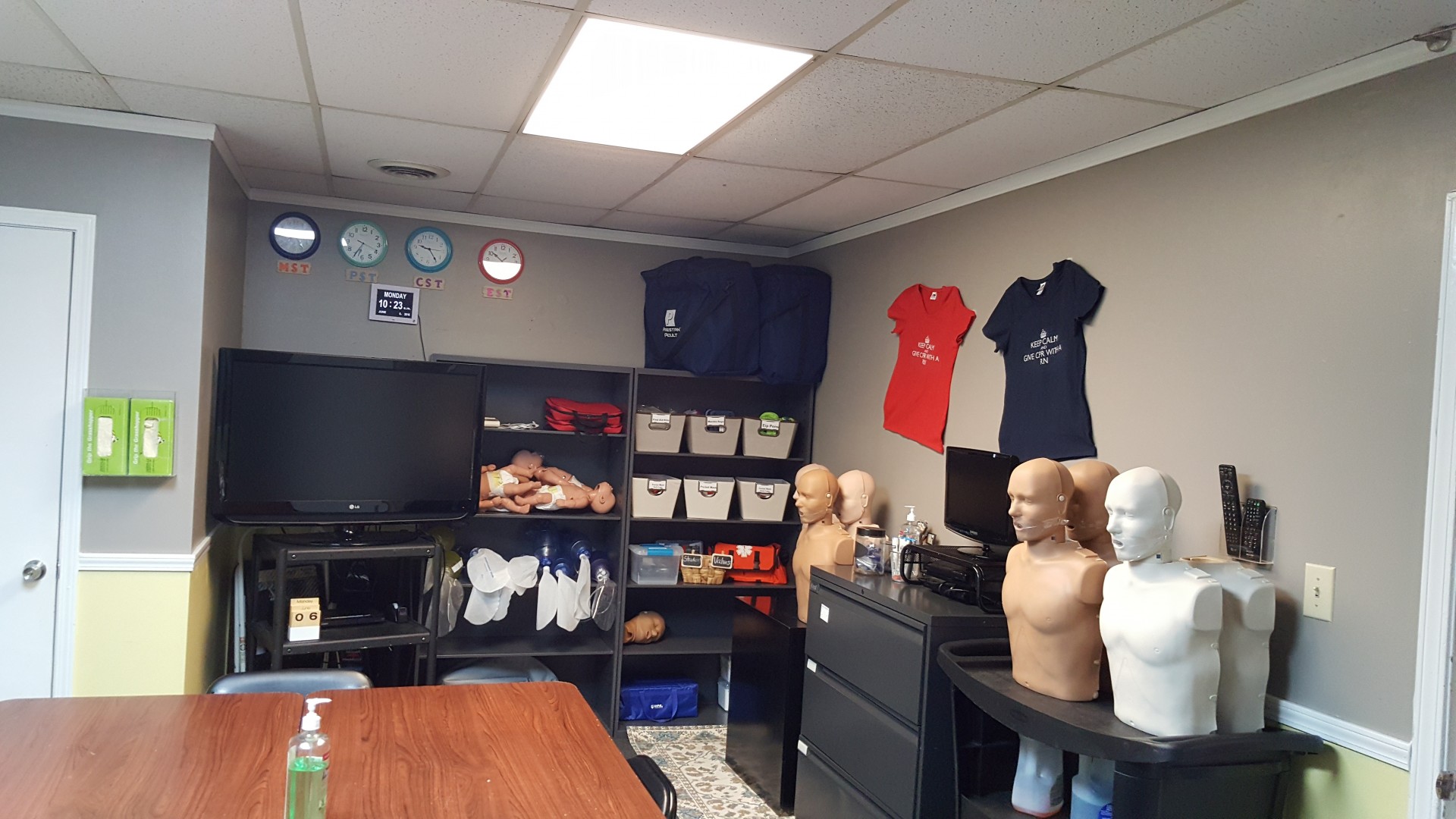 American Heart Association Classes
Pediatric FA , CPR & AED
Bloodborne pathogens
AED Training
Group Training with Group Discounts
Churches, Corporate, Contruction, Medical Offices
Mobile Training we come to you
Offering Classes 7 Days a week

Morning Classes: Monday- Friday 8am-11am
Evening Classes Monday-Friday 5pm-7pm



Weekend Classes: Saturday 8am-11am

|

Sunday 8am-11am
GA 1st Aid CPR Hours:
Monday-Friday Hours
8am-11am Mornings
5pm-8pm Evenings
Weekends Hours
Saturdays 8am-11am
Sundays 8am-11am
What make GA 1ST AID CPR different from the rest

WE ARE # 1 IN GEORGIA
# 1 WE HAVE THE PERSONALITY
# 2 WE HAVE RESPECT
# 3 WE HAVE THE TEACHING SKILLS
# 4 WE HAVE MOTIVATION
# 5 WE HAVE THE STAFF
# 6 WE HAVE THE TIME
# 7 SAME DAY ECARDS
# 8 WE HAVE THE AMERICAN HEART ASSOCIATION BLS ECARDS